Dogs love to look out the window; anyone who has a dog knows this to be true. No dog-home is complete without a cozy spot for your furry friend to sit and stare at the outside world. But have you ever wondered why dogs do this? Apparently, staring out the window is a form of enrichment for your dog. Dogs get bored and they need something to entertain them while you are busy doing other things. So, whether you live on a busy street with people walking by or in the country with nothing but squirrels out there, your dog can find new and interesting things to look at by staring out the window. Added bonus: it's super cute.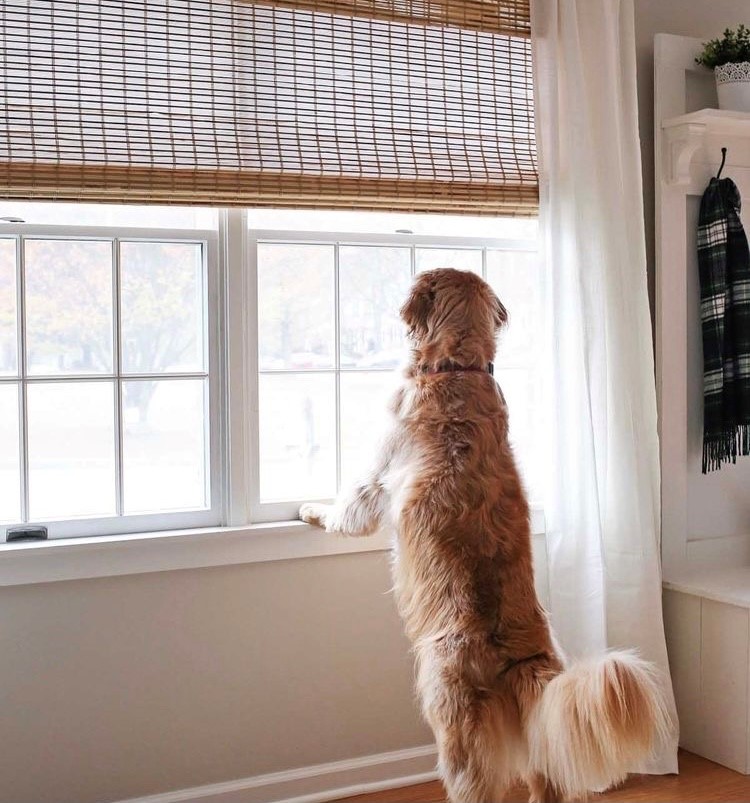 Does your dog like to be a window ornament? If so, it is absolutely crucial to have durable blinds—those cheap plastic ones will quickly be broken as he tries to squeeze his big head through them to get a better look at the world. We recommend custom wood blinds or woven shades that can easily be opened up for maximum visibility.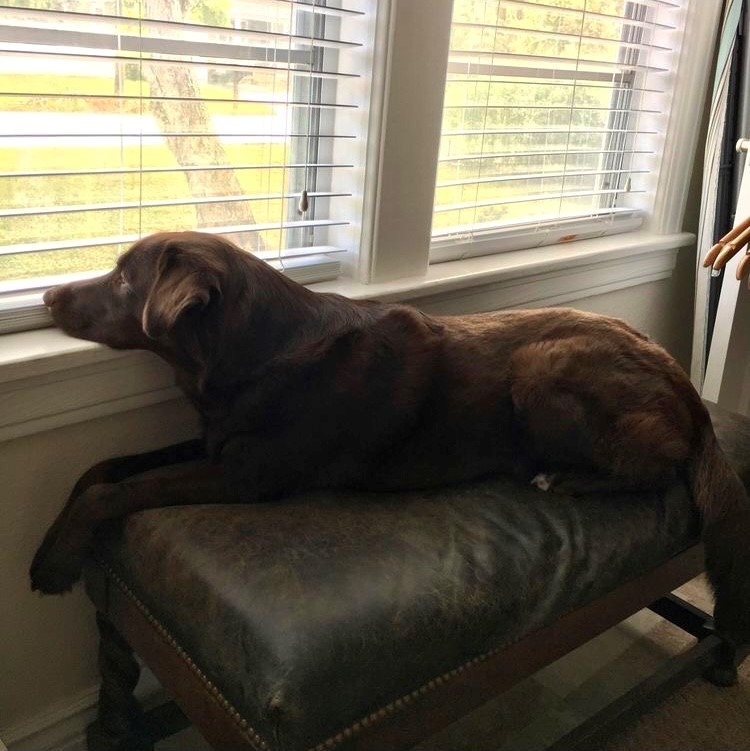 Not to mention, your precious pup is bound to draw attention to your windows. Make sure they are dressed to impress with custom window treatments.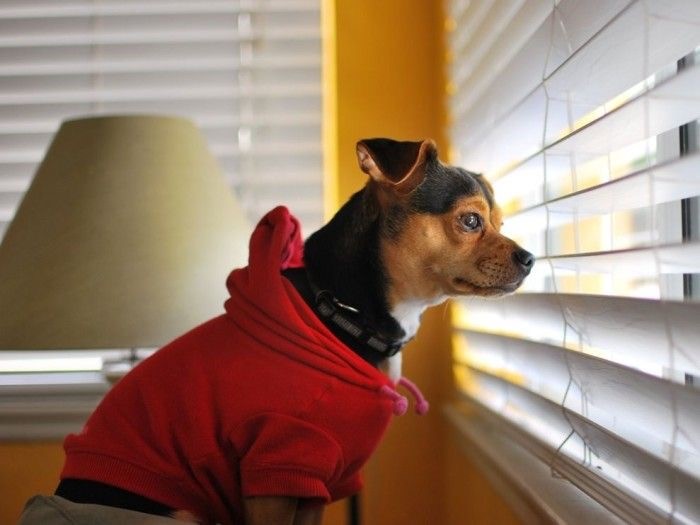 What are you waiting for? Give your best friend the beautiful and cozy lounging window he deserves! Call us for an estimate on custom blinds, shades, or shutters.