Do you have plantation shutters that are feeling a little tired? Maybe you bought a home with shutters, but you want to paint the room in an updated color palette, and the shutters are stuck in last decade's too-dark beige or not-quite-right-white? You may be tempted to replace the shutters with new window treatments to get around the wrong color shutters. You have other options! Re-use, re-cycle, and re-new by repairing, sanding, and re-finishing or painting those shutters. They will be like new, and you will have saved a fortune.
We are one of a very few companies in Birmingham that specializes in repairing and re-finishing plantation shutters, allowing you to breath fresh life into your existing shutters.
Repairing Broken Shutters
Did your toddler or your dog get the better of your plantation shutters? They can be fixed. Whether it is a broken louver (or several) or missing hardware, we can repair and bring your shutters to like-new condition. Because we have our own shop here in Birmingham (and are not simply a re-seller and installer of others' products), we can repair and work on your existing shutters in a way that is unique to the Birmingham market.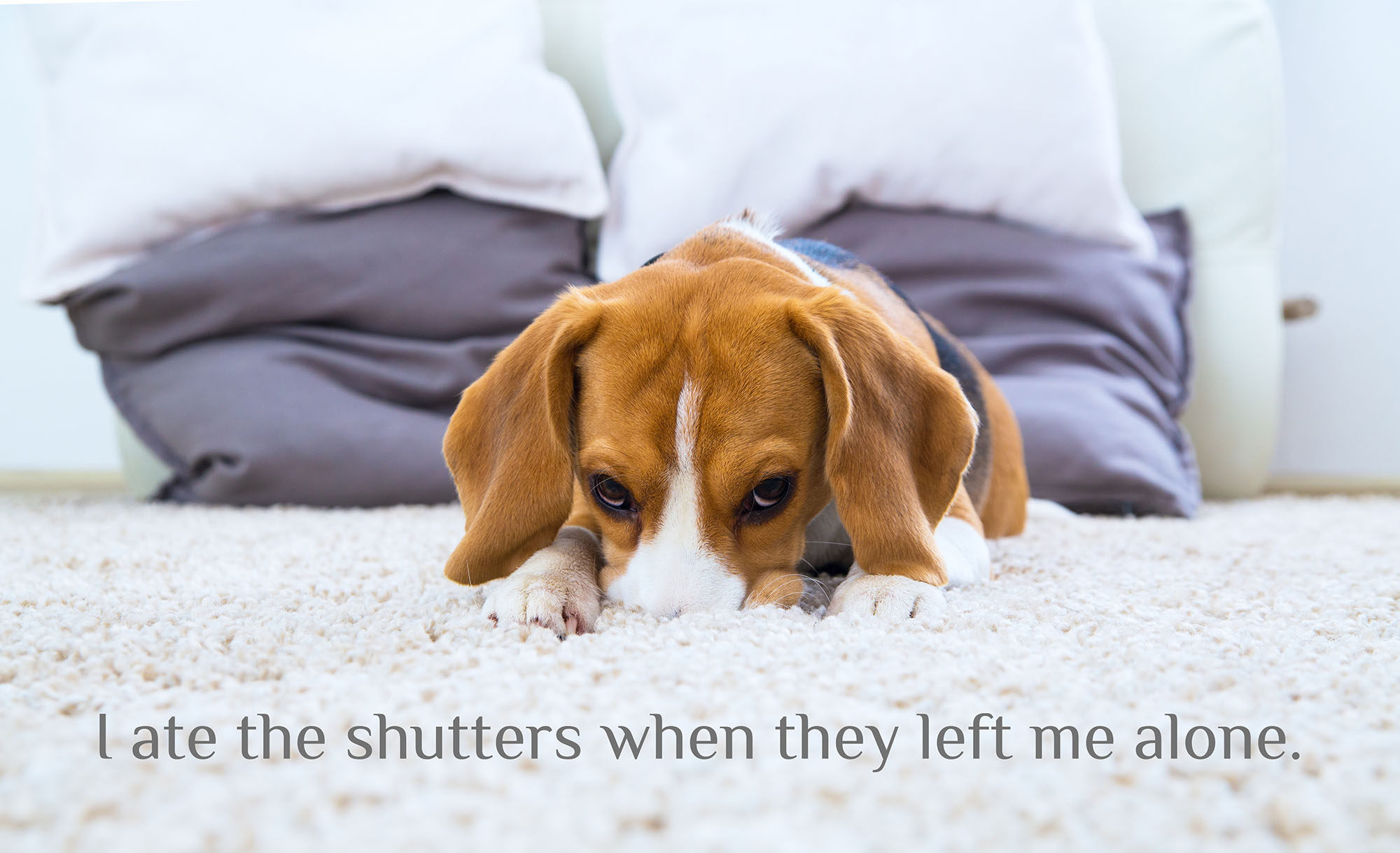 Refinishing & Repainting
Maybe you just need to match a newer, lighter tone of white. Or, maybe you want to try out some of the latest design trends. One of our favorite design trends is light walls and dark trim. This is the perfect outlet to allow your plantation shutters to shine. See the examples and stories below for some inspiration.
We love painted shutters. They are a fun and unexpected twist on a classic. See our recent stories on how to use painted shutters to maximum design effect with here:
A Word of Caution
It is important that you not let your painter paint the shutters when he does the room. Without attention paid (by folks that know shutters), the functionality of the shutters can be easily compromised by the paint. Give us a call, and we'll work with the painter, remove the shutters, re-paint in our shop, and re-install for you. This process is remarkably affordable and a fraction of the cost of new window treatments.
Plantation shutters offer a classic, timeless look and amazing functionality. Give them a new life in an updated design scheme with a little TLC and know-how. Give us a call at 205-655-1629, and we are happy to give you an estimate on giving a boost of freshness and newness to your shutters; you'll be surprised how affordable it is!