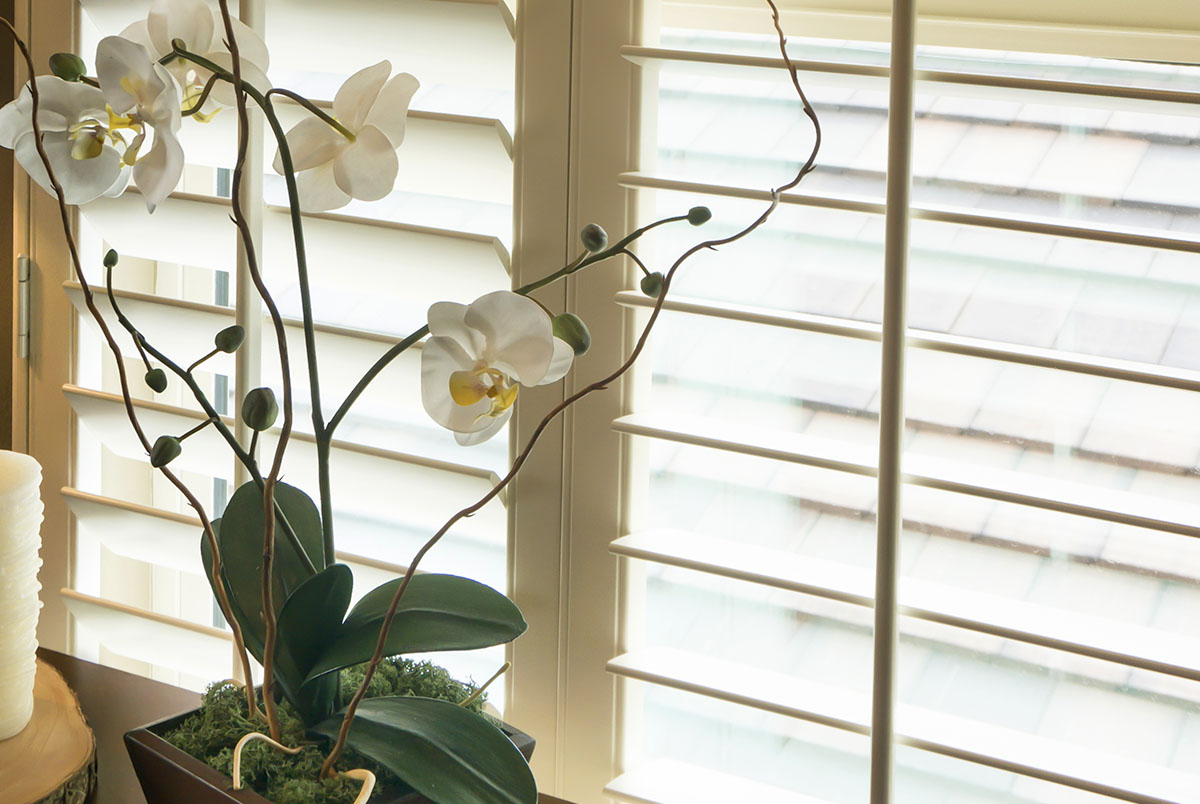 While our primary business is the installation of blinds, shades, and plantation shutters, we also stand behind our work and therefore provide repair services as well. Sometimes those repairs are on blinds and shutters that we installed, and sometimes those services are performed on window treatments not installed by us. Our experience in repairing blinds and shutters can be a helpful guideline for you, our customers, on how to maintain the blinds and shutters in your home. By understanding the best methods and some common misconceptions, you can make better decisions about how to properly care for your window treatments.
The repairs for blinds and shutters are unique to each, so we will tackle them separately:
Blinds
The most common misconception regarding blinds is that blinds parts are universal. In fact, the reality is that blinds are like cars. In order to get the right parts, you have to know the manufacturer, model, and year of the blinds. This is information that you may not know and may not be able to get, particularly when you have purchased a home with the blinds already installed. Sometimes people think we don't want to help, but we just don't have the information we need unless you purchased from us.
The most common repair to blinds is the valance clips

Pro Tip: Buy some Velcro and put one side on valance and the other on the head rail of the blind. Alternately, you can try blindparts.com to locate the correct clip.
Shutters
While repairing blinds can be problematic, we can repair most shutters.
The most common repairs for plantation shutters include:
Broken or dog-chewed louvers

Good news: we can replace individual louvers

Broken magnets

Good news: these are also replaceable

Louvers that want stay open

Good news: we can adjust the tension screw

Staple has come out of louver or tilt rod

Good news: this is also repairable
A Note on Painting Shutters
Problem
When re-decorating a room, you may find that you need to repaint your planation shutters. It is important that you never allow a painter to repaint your shutters. You cannot repaint a shutter with a brush or a common paint sprayer; this can result in too much paint being put on the shutters, which causes the louvers to become stuck and unable to open and close.
Solution
We have fine-finish spray equipment and a spray booth to refinish the shutters. If you need to repaint your shutters, please call us. We will professionally remove, repaint and reinstall the shutters to ensure that it is done correctly. Plantation shutters are an investment, and you do not want to ruin them with a paint job gone wrong; they will never be the same.
We hope these insider tips regarding the care, maintenance, and repair of your blinds and shutters helps you to get the most out of your window treatments. If you have a question we haven't answered here, just give us a shout, and we'll do our best to help.