Let's talk about woven wood shades. They function as a statement piece, yet they are versatile enough to look great in nearly any room. Whether your home decor style is neutral farmhouse or bright bohemian, woven wood shades will look phenomenal in your home, adding a warm and organic feel to any style.
Don't believe me? See for yourself.
We've gathered examples of woven wood shades in rooms that are total opposites: all white rooms and color-drenched rooms.
Here's what we found….
The woven woods add just enough texture to bring visual interest to all white/neutral rooms. They can take a boring, washed out room to a farmhouse dream room in seconds.
Check out woven woods in these brightly-saturated rooms! They add a bohemian feel to these colorful traditional decors. And they complement any color!!
It's no wonder these guys are a designer favorite.
Want to bring some visual interest to your room with woven wood shades? We create custom shades to fit your windows!
Here are a few samples of the colors we offer (although there are many more!).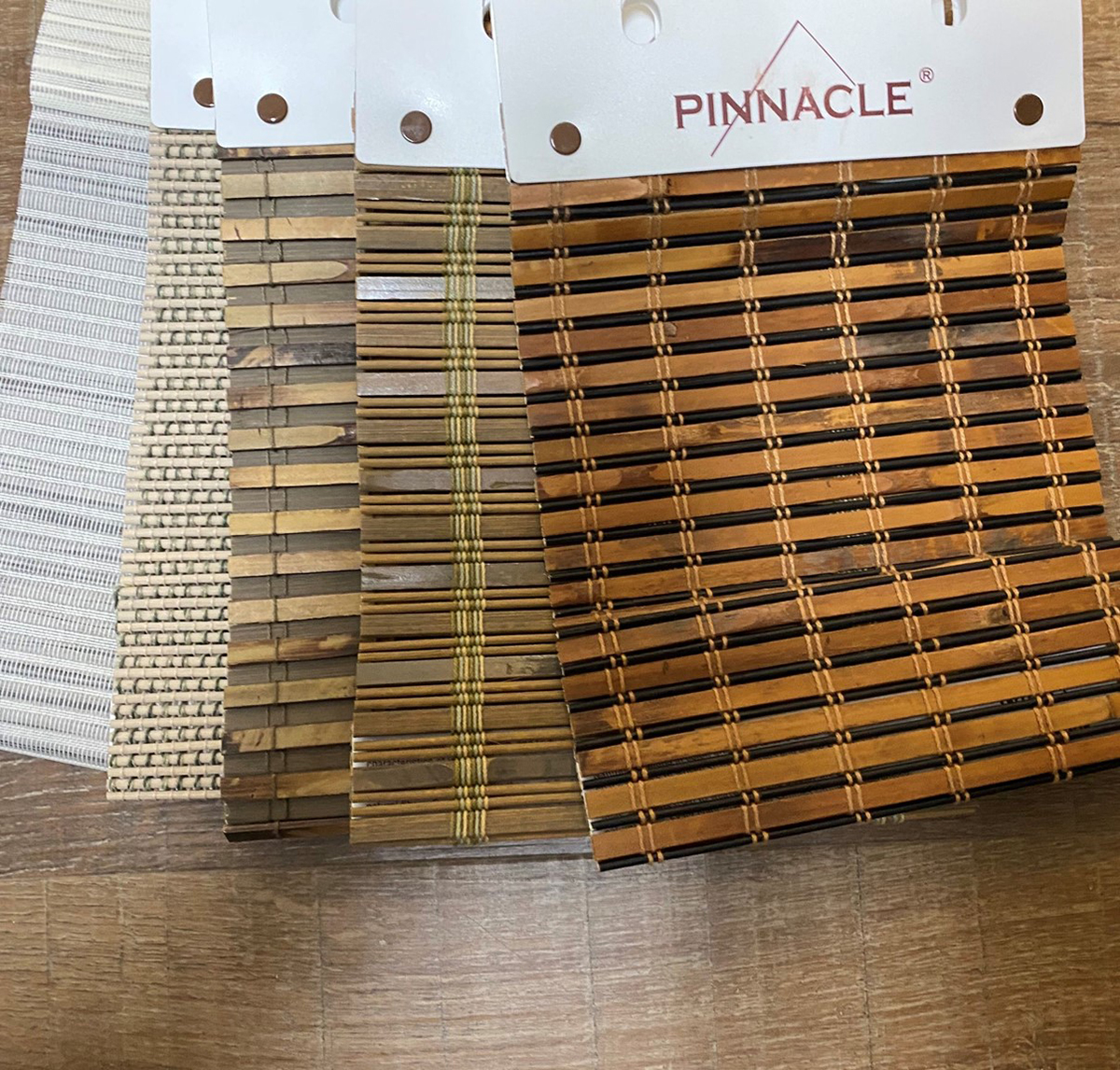 Just text us or give us a call to set up a time for us to measure your windows. We make custom windows easy!