It's finally Spring and time for a little cleaning and organizing! To help get inspired for my Spring cleaning, I've been watching Master the Mess on Netflix, the organizing show from The Home Edit gals, Clea and Joanna. If you aren't familiar with The Home Edit, it's basically two women that are really good at organizing. You can find their work in numerous celebrity homes, from Khloe Karsashian's kitchen to Mandy Moore's closet. And they're famous for organizing things by color like a rainbow, which is both pretty and deeply satisfying.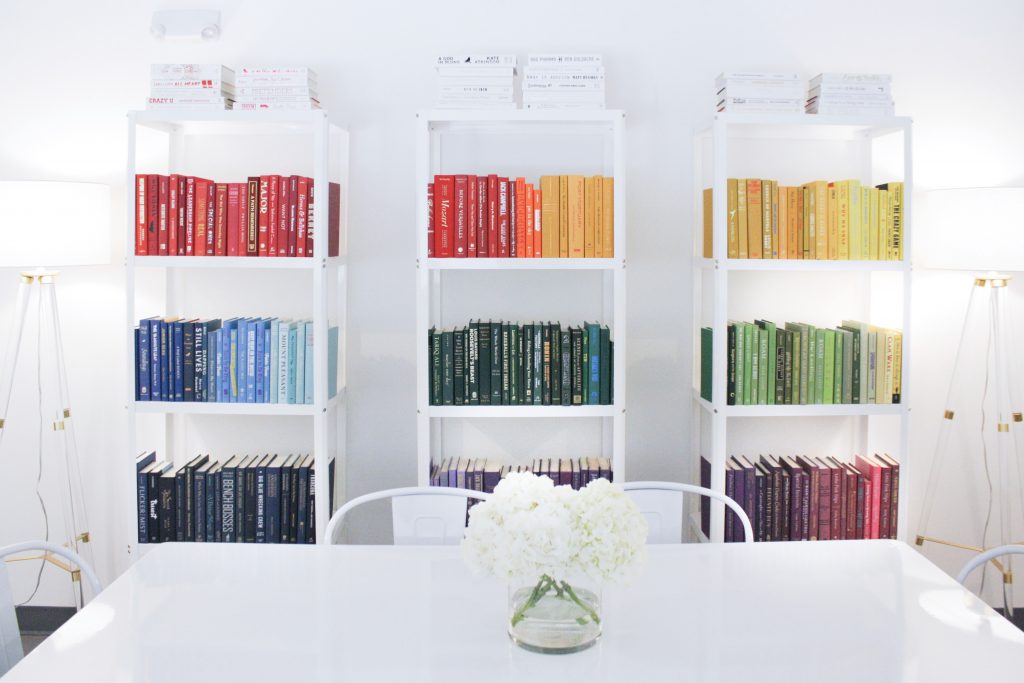 And since I've been compulsively arranging things in ROYGBIV for weeks on end, I thought…why not merge my two obsessions: rainbows and window treatments! Check out these colorful takes on traditional plantation shutters…just for fun.
Spring is the perfect time to bring some color into your life. Sure, some might opt to simply pick out a bright green at the nail salon, but why not kick it up a notch this year? Paint the town red! Or orange or yellow or blue…you get the idea. Bring color into every part of your life—from your wardrobe to your home. Because who says your life has to be neutral?